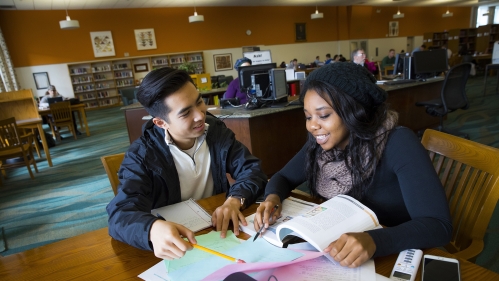 Academic Coaching
Find inspiration and new strategies for success in and out of the classroom.
Reach Your Academic Goals
Academic coaching services at the Learning Centers can help you achieve your goals and build the skills you need for self-advocacy and independent, lifelong learning.
Make a Game Plan
Academic coaching can benefit students at any level, from first-years learning how to use a syllabus effectively to seniors and graduate students looking to better manage their schedules to accommodate classes, internships, interviews, and job fairs.
Our coaches can help you create a plan to navigate obstacles that arise throughout your academic career and build positive, useful habits that lead to academic and professional success. You'll learn how to: 
Conquer procrastination
Prepare for exams
Get organized
Study more effectively
Read more of what you read
And more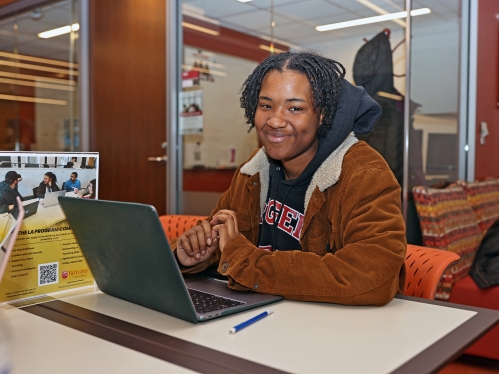 One-on-one appointments with a professional academic coach provide opportunities to collaborate around the content and structure of sessions, identify your unique learning strengths, develop individual plans for academic support, and promote self-confidence and independence. 
Group coaching sessions with a peer coach offer additional opportunities to learn new study strategies and develop your time management in groups of six students or less, along with individualized attention to become a more successful student and learner.
Completion coaching is offered for students who receive temporary grades in their courses. A coach will work with you to plan out and tackle completing your course in the allocated time. Group work coaching is also available for students who would like some guidance around working on group projects and assignments.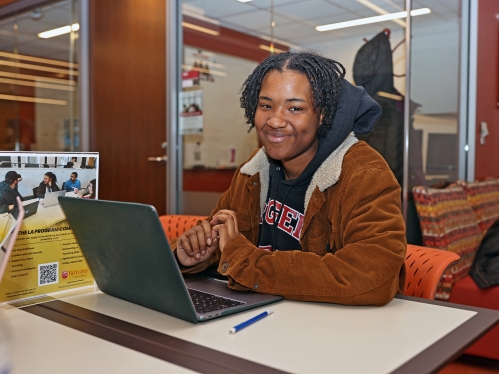 Students Are Saying...
My academic coach "helped me to structure a way to succeed."
My academic coach "is really nice and knows what he is talking about.  He has helped me a lot. I'm doing better this semester!"
My academic coach "got me on track with my academic life and set me up for future success by helping me pick up good study habits."
Keep Learning
Find more helpful tips and resources designed by our coaches, online asynchronous learning modules via Canvas, and a variety of academic success workshops for students and groups.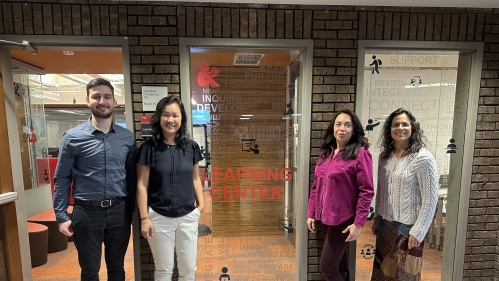 About Our Academic Coaches
Our professional academic coaches and peer coaches are ready to help you develop the skills you need to achieve success in your courses and in life.
Access Services Through Penji