Our Guiding Principles
Learn more about the principles that help us achieve our mission and vision.
Serving Our Diverse Population
In order to best serve the diverse population of Rutgers University, we organize our practices around the following principles:
Students learn most effectively when engaged in active, student-centered, cooperative learning that leads to critical thinking, content literacy, and independent learning.
In order to be successful students and professionals, students must learn to be self-regulating, reflective learners who engage in deep questioning.
Students benefit most from academic support services that use a holistic approach that comprehensively addresses the multiple academic needs of students and offers a variety of means of support to accommodate diversity in student learning.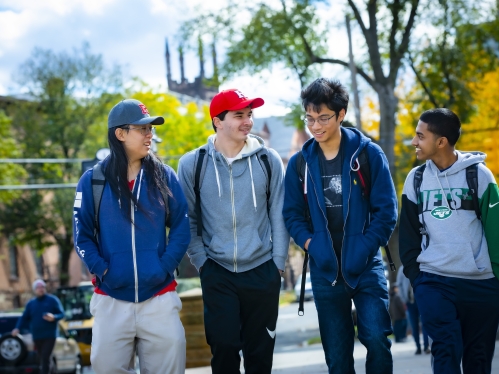 Following Best Practices
These principles are aligned with current best practices in education, as necessitated by the following trends in enrollment:
Increased enrollment of non-traditional students, and students transferring from community colleges[1], and international students[2]
Increased enrollment of underprepared and underprivileged students[3]
Increased focus on STEM support, as necessitated by the AAU's STEM Support Initiative[4]
Increased enrollment of ethnic and cultural minority groups[5]
Increased online learning and support[6]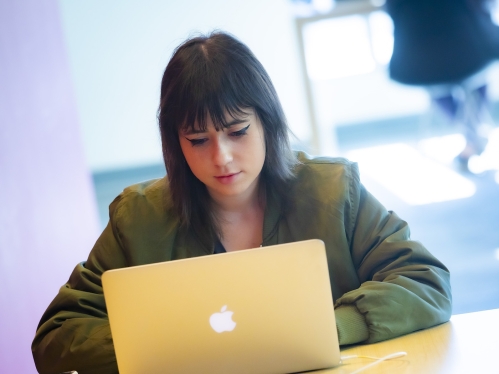 Cooperative, Student-Centered Approach
Our guiding principles determine our goals and future directions from the belief that best practices in education should respond to the needs of individual learners, and those of the demographic groups and subgroups we serve. Our principles also support each other and, taken together, acknowledge a comprehensive view of the learner. For example, our cooperative, student-centered approach provides students with opportunities to explore their own thinking patterns and to engage in metacognitive reflection, which aids in the development of problem solving and critical thinking skills,[7] as well as increasing motivation.[8]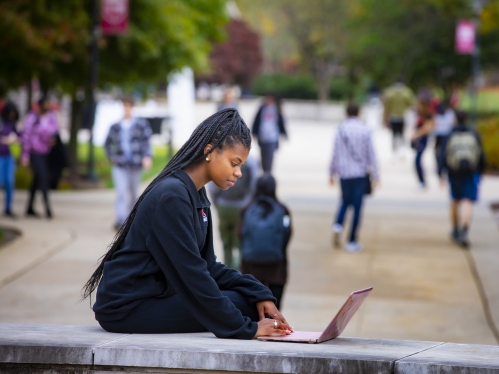 Why Cooperative Learning?
Research shows that cooperative learning has a significant positive effect on adult learners in postsecondary institutions,[9] particularly in STEM fields[10] and with students from under-represented groups. Specific outcomes of cooperative learning include higher academic achievement, greater long-term retention of material, more frequent use of higher-level reasoning (critical thinking) and metacognitive thought, better problem solving, increased persistence in the face of obstacles, increased intrinsic motivation, improved ability to transfer learning from one situation to another, more time spent on task, improved social skills, decreased anxiety and stress, and increased self-esteem.[11]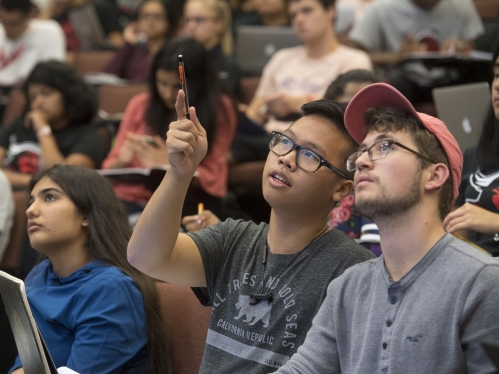 Incorporating Content Literacy into our Practices
While cooperative learning guides much of our decisions about the structure of our programs, content literacy is an instructional approach that we use to guide our decision making related to the content delivered through our services. By emphasizing the literacy skills necessary to be academically successful and acquire the ability to learn new information and skills in the professional field, we support students' development of skills that can be transferred between courses and applied in the professional world. Such content literacy instruction supports students of multiple achievement levels and backgrounds, and provides a platform for culturally responsive practices.[12]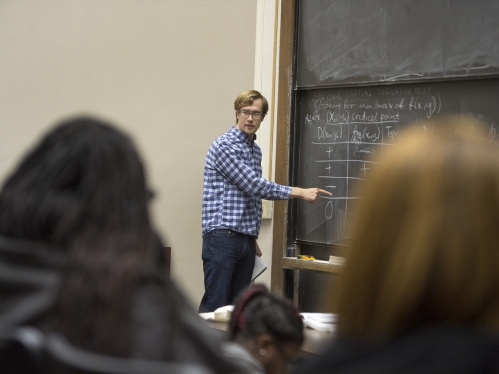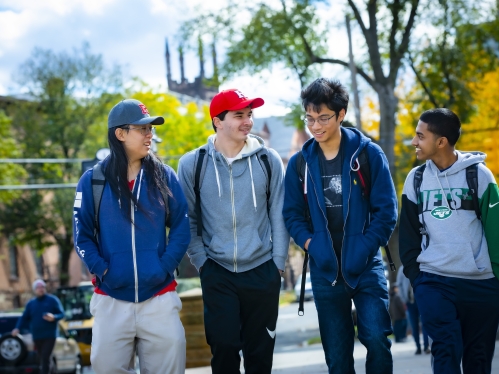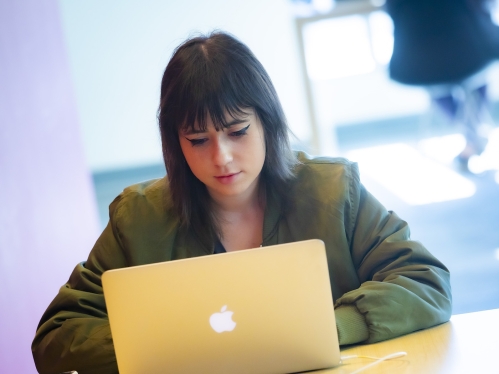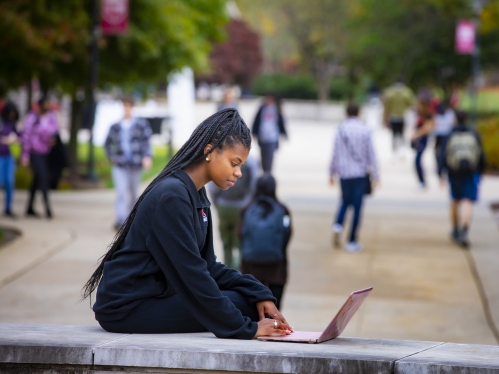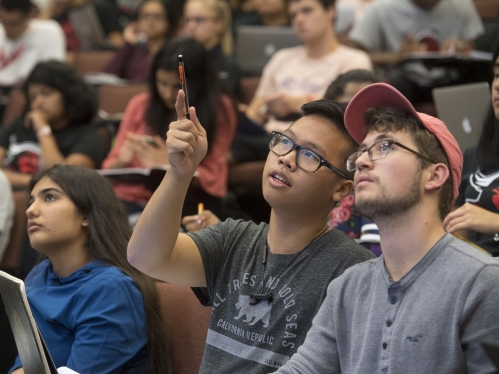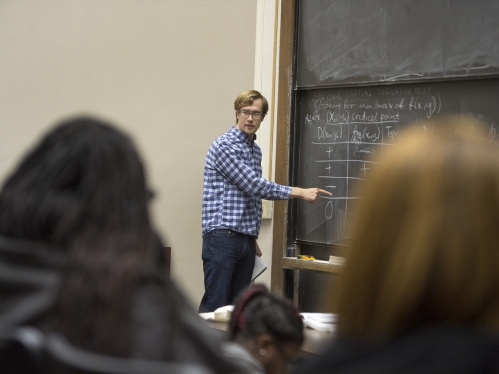 [1] http://www.nj.gov/highereducation/PDFs/XferAgreementOct08.pdf

[2] http://oirap.rutgers.edu/instchar/dashboard/DashboardMar2011.pdf

[3] http://www.rutgers.edu/about-rutgers/facts-figures

[4] http://www.aau.edu/policy/article.aspx?id=125880

[5] http://www.rutgers.edu/about-rutgers/we-are-diverse

[6] http://www.onlinelearningsurvey.com/reports/changingcourse.pdf

[7] Schoenfeld, A. H. (1992). Learning to think mathematically: Problem solving, metacognition, and sense-making in mathematics. In D. Grouws (Ed.), Handbook for Research on Mathematics Teaching and Learning (pp. 334-370). New York: MacMillan.

[8] Lang, James M. "Do Your Job Better: Metacognition and Student Learning." The Chronicle of Higher Education. January 17, 2012

[9] Johnson, D.W.; Johnson, R. T.; & Smith, K., (2007) "The State of Cooperative Learning in Postsecondary and Professional Settings," Educ. Psychol. Rev., 19, 15-29.

[10] Journal of Chemical Education. Vol 77. No. 1.  January 2000.  JChemEd.chem.wisc.edu

[11] Johnson, D.W.; Johnson, R. T.; & Smith, K., (2007) "The State of Cooperative Learning in Postsecondary and Professional Settings," Educ. Psychol. Rev., 19, 15-29.

[12]  Alvermann, Donna E, Victoria R. Gillis, and Stephen F. Phelps. Content Area Reading and Literacy: Succeeding in Today's Diverse Classrooms. Boston: Pearson, 2013. Print